---
About the author
DOUGLAS A. BLACKMON is a Pulitzer-Prize winning author, journalist, and filmmaker. His first book, Slavery by Another Name: The Re-Enslavement of Black Americans from the Civil War to World War II, won a Pulitzer Prize in 2009 for its searing revelation of a largely forgotten system that continued to hold African-Americans in forced labor after the Civil War and persisted deep into the 20th century. He was also co-executive producer of the acclaimed documentary film based on Slavery by Another Name, which premiered at the Sundance Film Festival in 2012, attracted more than five million viewers in its first broadcasts on PBS, and continues to be regularly rebroadcast on public television across the U.S.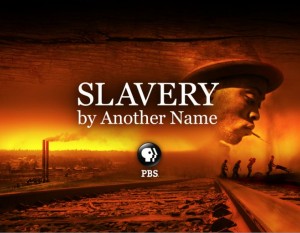 Blackmon is currently making "The Harvest," a documentary examining public school integration and the consequences, 50 years later, of America's failure to replace segregation with diverse, shared educational experiences across our society. He also directs the Narrating Justice Project at Georgia State University in Atlanta. Previously, he was a member of the faculty at the University of Virginia's Miller Center and hosted more than 200 episodes of the nationally broadcast public television discussion program American Forum.
Blackmon was an award-winning senior national correspondent and bureau chief for many years at The Wall Street Journal, and a member of reporting teams which won a Pulitzer Prize in 2002 and were finalists for a Pulitzer in 2011. He is also co-author of a forthcoming book with former U.S. Attorney General Eric H. Holder.
Blackmon's work in journalism began with an article published in the local newspaper when he was 12 years old. Over the span of his career, he has witnessed and written about many of the most important events of our time, including the fall of the Berlin Wall, multiple U.S. presidential elections, post-Apartheid South Africa, war crimes during the civil war in the former Yugoslavia, natural disasters including Hurricane Katrina, and man-made catastrophes such as mass incarceration and America's ongoing crisis of racial inequity.
For more information about the author and book, please visit the